Cleanroom interlock plays an important role in cleanrooms. Many customers know their critical role for cleanroom, but don't know how to use and how to wire interlock system. VCR will provide you the cleanroom interlock wiring diagram help you know how to install cleanroom interlock system. 
Cleanroom interlock wiring diagram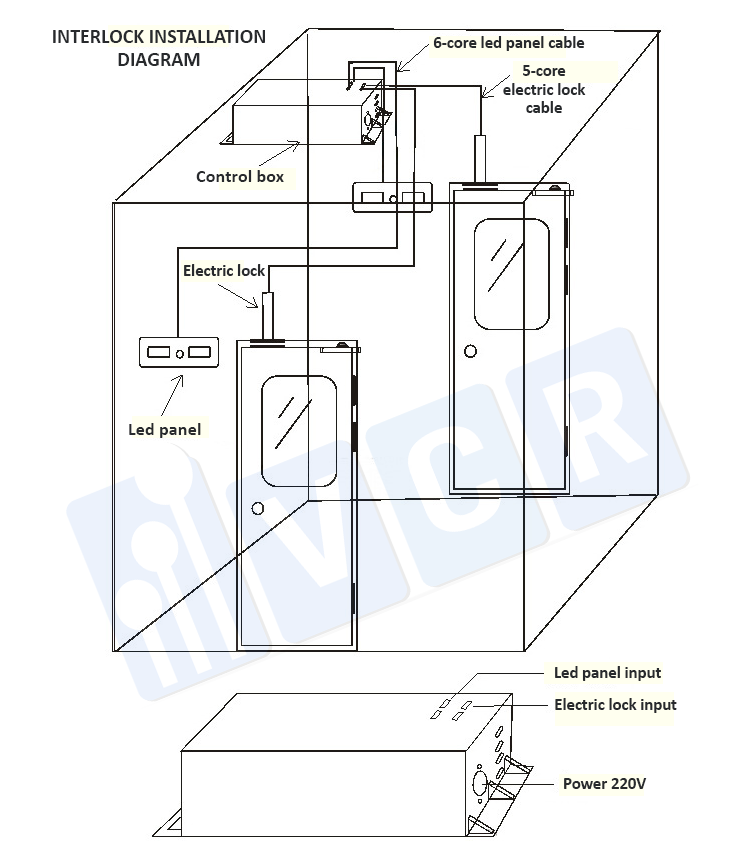 Cleanroom interlock installation method
1. Electric lock installation
Open a 32mm diameter round hole (electric control lock installation hole) in the door frame, insert the electric lock cable in the direction of the slot, then insert the electric lock.
Drill two 4.2mm round holes and fix them with 4*10mm cored aluminum rivets.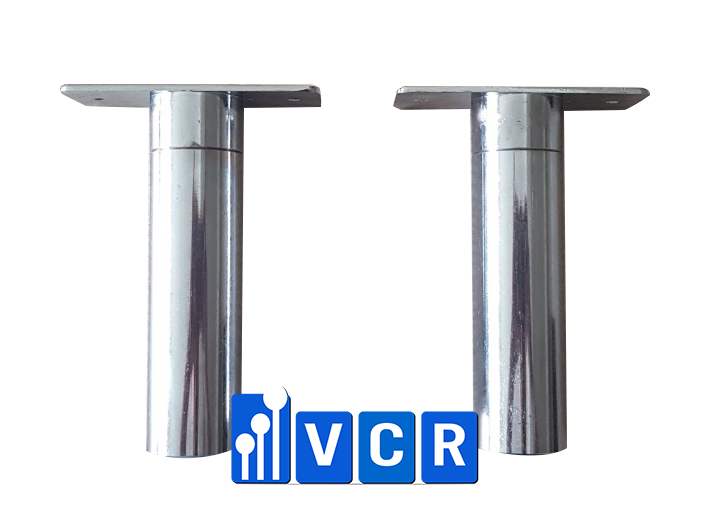 2. Lock sheets installation
After the electric lock is installed, determine the position of the lock sheet according to the position of the electric lock, and then open a 32mm diameter round hole on the side of the door according to the shape of the lock plate
(note: this hole is not in the lock plate The center position should be 10mm shifted from the center to one side ), put in the lock sheet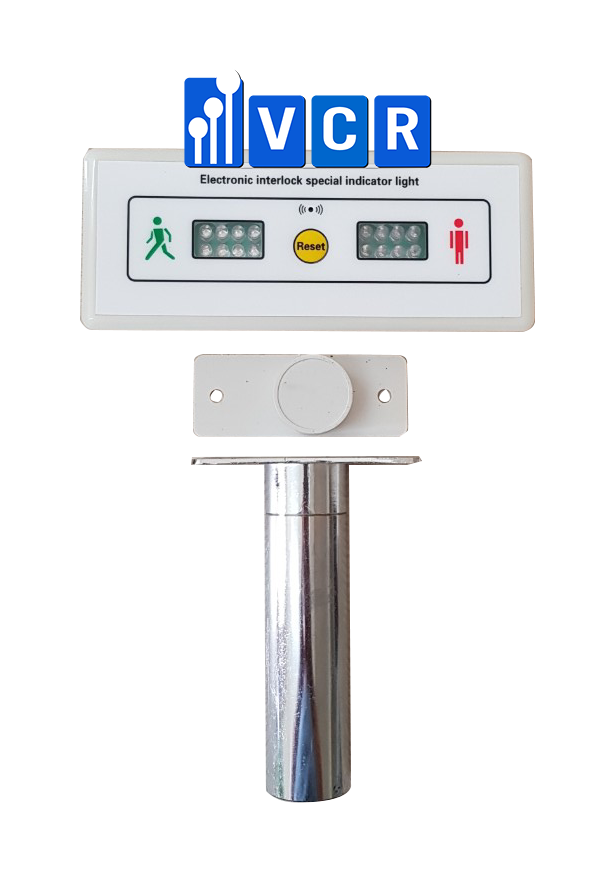 3. Led panel installation
The indicator light is installed at the side or in an eye-catching position. Drill a 130mm*50mm rectangular hole.
The led panel has two ports that can be plugged into each other.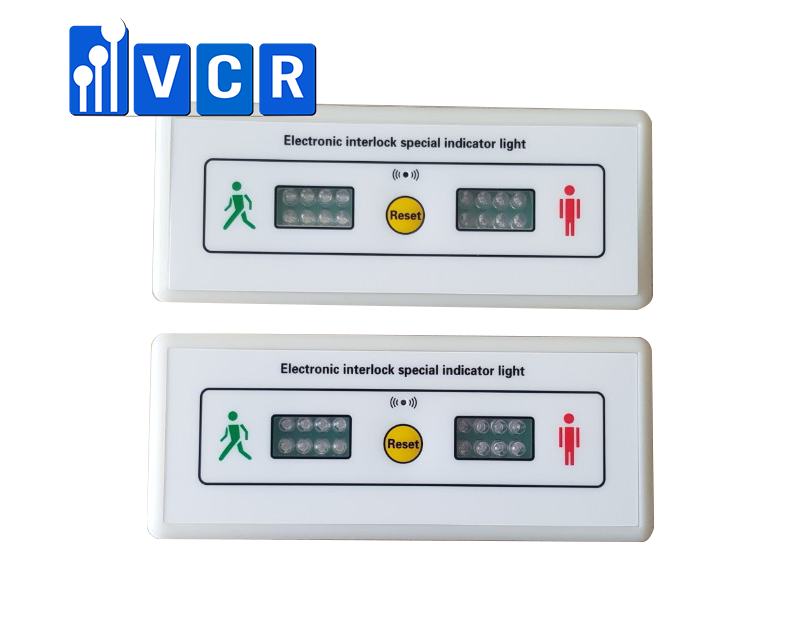 4. Interlock control box installation
Fix the control box on the top of the cleanroom, and connect the two cables to the electric lock and led panel respectively, and it can be used when the 220V power supply is connected.
Cleanroom interlock installation precautions
1. The cleanroom interlock system must be used in conjunction with door handles or panel door locks.
2. It is best to install three hinges to prevent the door from sagging, so as not to affect the tightness of the electric locks and the lock sheets.
3. When the door gap is large, use a gasket to adjust the gap between the lock and the stainless steel lock sheet.
4. The lock sheet and the electric lock must be aligned, and the transmitting area and receiving area must be on the same side.
5. Please pay attention to the direction when inserting the cables into the lock and the control box.
Main control box input voltage: 220V
Indicator voltage: 5V
Electric lock voltage: 12V
Read more: Cleanroom door interlock system installation precautions
Vietnam Cleanroom Equipment (VCR) specializes in providing cleanroom equipment for construction contractors. We provide high-quality products with competitive prices and large quantities nationwide. The equipment includes:
Differential pressure gauge, FFU Fan Filter Unit, Pass box, Clean room air filter, HEPA box, Clean booth, cleanroom steel door, Isolator cabinet, and other equipment
For details, please refer to Vietnam cleanroom equipment official website
https://en.vietnamcleanroom.com